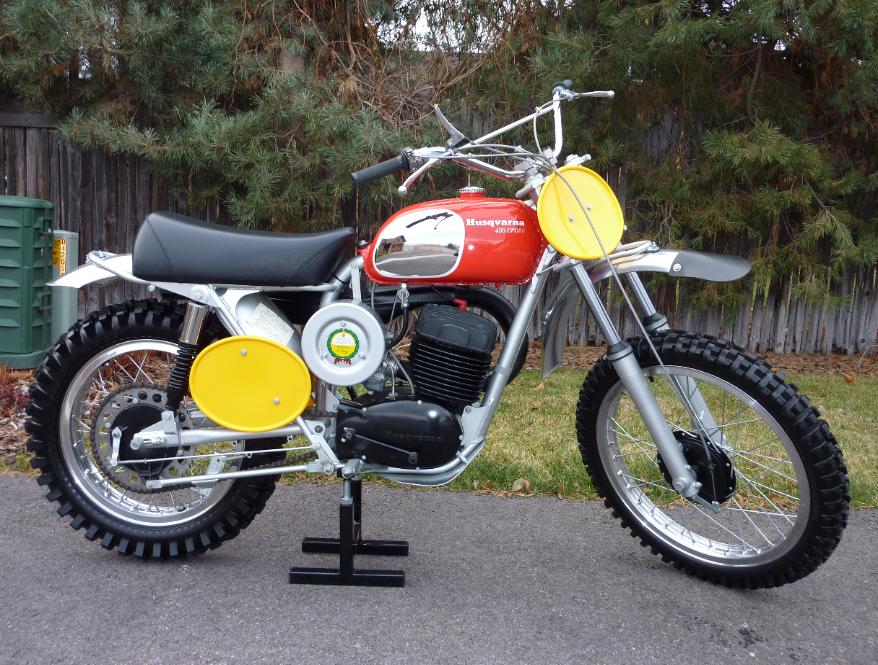 1970 Husqvarna 400 "8 Speed"
Factory built 8 speed for Malcolm Smith
On December 17, 1970 a Factory built 400cc 8-Speed engine was received by MED- INTERNATIONAL in La Mesa, California, via air- freight. According to the memo from Edison Dye, engine (#410024 8M) was a "special 400cc 8-speed built especially for desert" and destined for Malcolm Smith. The prefix 41xxxx was utilized for a limited number of Factory ISDT engines in Europe. It is unheard of that one of these engines would be shipped to the States.
Lennart Emanuelsson, an employee at the Husqvarna Museum in Sweden, was able to confirm additional information on the bike's history. On November 13, 1970, (MH 4844) a late year frame which featured the most up-to-date engineering, left the Factory in Sweden and was shipped in a larger batch of motorcycles addressed to Los Angeles,
USA. The MED-INTERNATIONAL invoice #08403 dated February 3, 1971, indicates that this shipment was also destined for Malcolm Smith.
At some point in Malcolm's shop, the 8-speed motor was installed in the MH frame. The current owner has made every effort to document the history of this bike by contacting individuals who worked at Husqvarna, previous owners and Malcolm Smith. There has been a lot of speculation as to how Malcolm used this bike. At this time, because there
is no "paper trail" to confirm the stories, the current owner has elected to share only the bike's "known History"