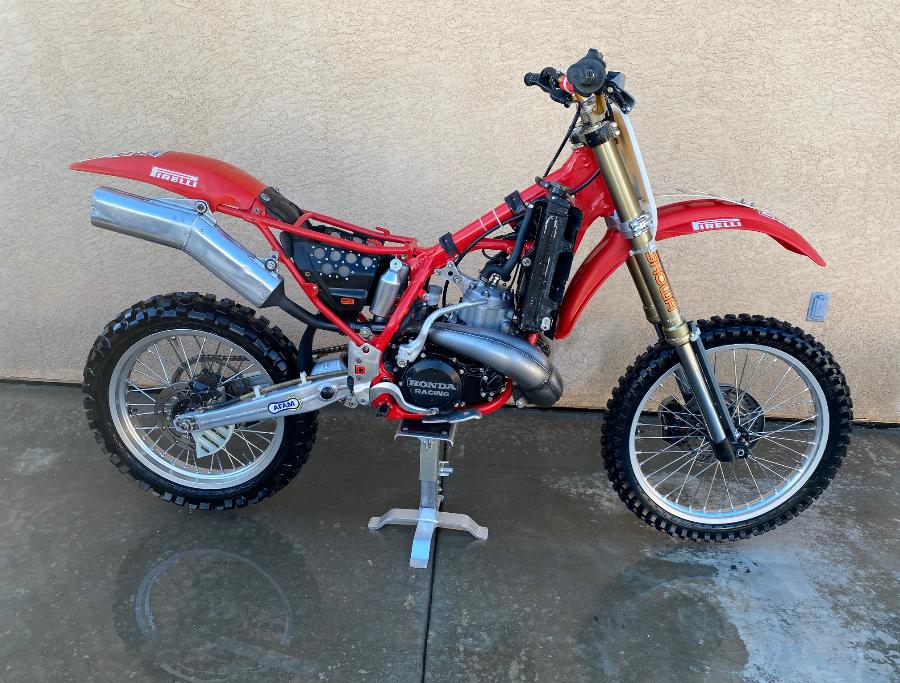 Misc. Works Parts
Titanium Items:
– kickstarter
– kick start bolt
– connecting rod (billet)
– front sprocket
– front sprocket spacer
– front sprocket nut
– cylinder studs
– clutch cover bolts
– crankcase bolts
– drain plug
– shift detent bolt
– crankshaft nut
– clutch hub nut
– shifter shaft
– clutch spring bolts
Magnesium Items:
– crankcases (left and right)
– clutch cover
– clutch hub
Billet Items:
– titanium connecting rod
– crankshaft flywheels
– ignition mount plate
– clutch basket
Interesting Features:
– crankshaft has tapered flywheel on ignition side. Flywheels are clearly custom balanced
with lead filling
– engine has capability to have shifting on right side (European spec)
– beautifully lightened clutch basket, shift drum and shift forks.
"Works" CZ aluminum coffin tank
CZ Brake Stay Arm
"Works" CZ 250 Cylinder
Front and inner fender to a "works" CZ250
Aluminum airbox for a works CZ 400
Inside a 1974 OW13 Motor
"Works" CZ400 motor
"Works" CZ Clutch Cover
"Works" Kawasaki SR clutch cover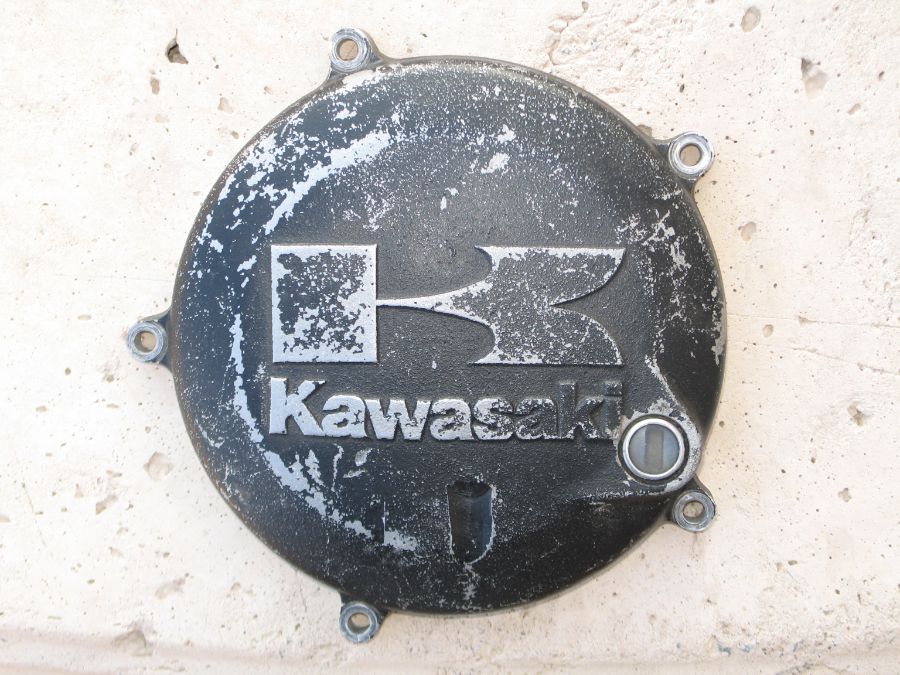 "Works" CZ rear wheel
Kawasaki SR cylinder and experimental forks
Honda RC500 Motor, swingarm, front forks and internals..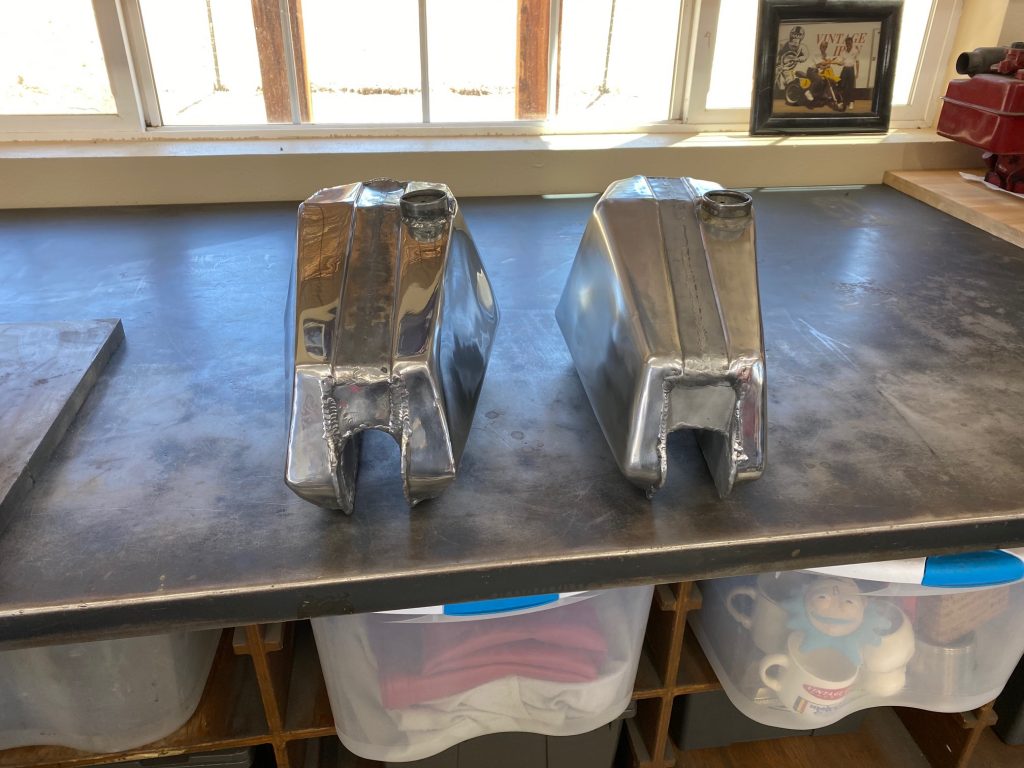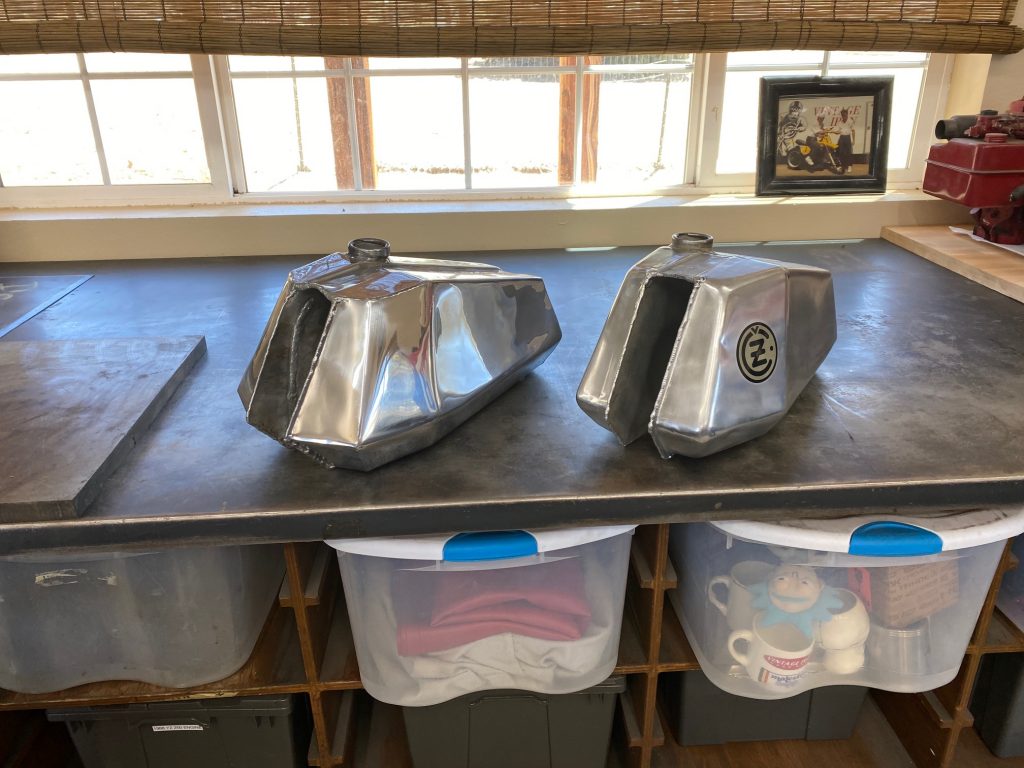 Factory 1971/1972 CZ Coffin Tanks