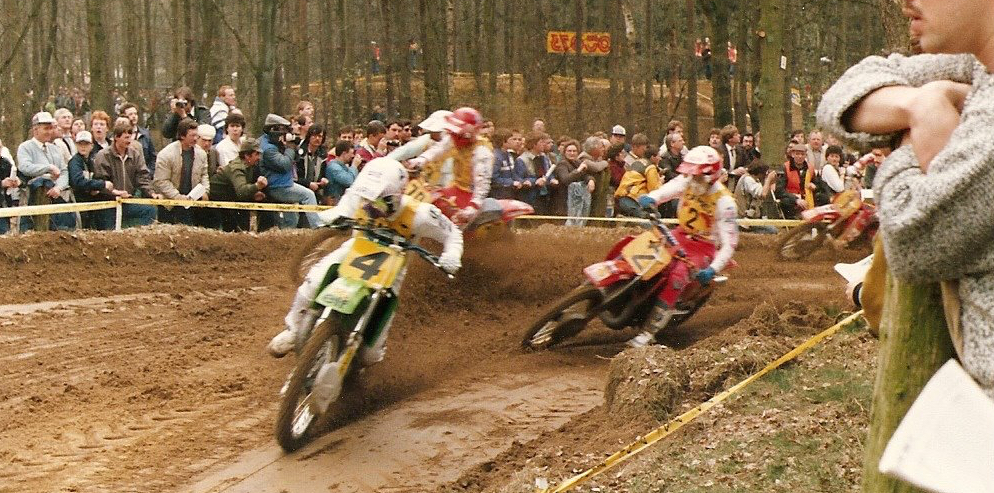 Misc. Production Bikes Photos
This section will feature photos of production bikes submitted by viewers where only a couple of photos of the bike were available. If you would like to show one of your race bikes or shop photos, please send them to: FLASHBACKRACING@yahoo.com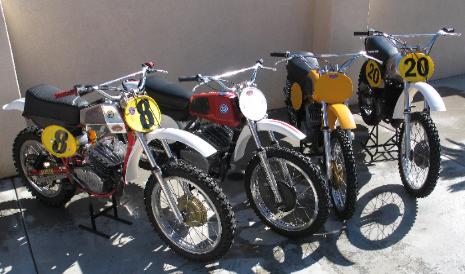 The following bikes belong to Randy Lewis who resides in California. Randy has been racing and restoring bikes for many years and is well know on California circuits. These are three of his race bikes. Thanks Randy!
A couple of photos of my shop……
1980 Wheelsmith Maico 440
Unrestored and original 1974 Suzuki TM125
Unrestored original 1981 Yamaha 465
1979 Kawasaki KX250. This bike is owned by Patrick Johnson in California. The bike was a wreck when Patrick started working on it. It was restored to race at the AHRMA National held at Glen Helen.
1973 Kawasaki F11M. The F11M was the predecessor to the KX line of motocross bikes. Just over 200 units
were ever manufactured……very rare. Photo compliments of Norm Bigelow.
1973 Kawasaki KX450 ISDT Prototype. These bikes used the production 450 motocross engine while the chassis was built in-house at the R&D Department in Santa Ana, California. Photo compliments of Norm Bigelow.
The Kawasaki F21M was one of the first production motocross bikes available from any of the Japanese motorcycel manufacturers. Photo compliments of Norm Bigelow
Twin Port CZ250
Very rare Sachs 250. Owner: Mark Hilderbrand
Twin Port CZ360
This bike has been restored primarily using NOS parts. It can be yours for $12,500.00 plus air fare from Czecho!
The following bike belongs to Kevin Marrs