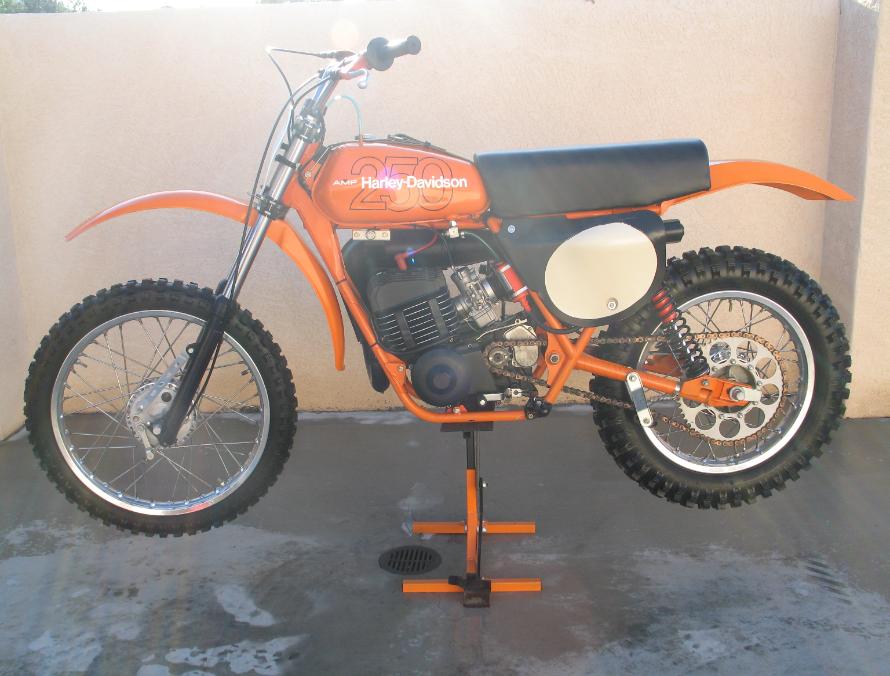 1978 Harley Davidson MX250
This is one of two Harley Davidson MX250's featured on this site. This bike has been completely restored.

In the early to mid 1970's, Harley Davidson began development on a competitive motocross bike with the hopes of entering the lucrative dirtbike market. The early "works" bikes went through a lot of changes. Marty Tripes and Rex Staten were the most recognizable pros to campaign these bikes at a professional level. their chances of a successful off road program.

was greeted with great deal of scepticism by the American Consumer. Very few were manufactured and they were never produced again.