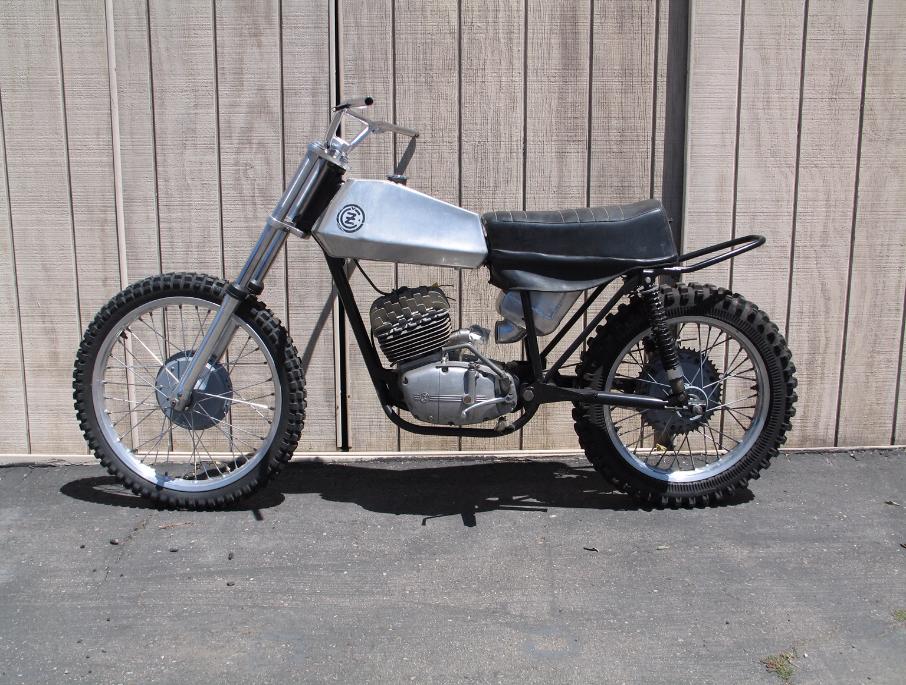 1972 Factory CZ250
Greg Robertson's CZ250 Build
This is the bike condition when I acquired it. It had been set up for Vintage Racing. The original parts had been scattered around as the bike had gone thru many hands since 2011. Fortunately, most of the original parts were located…… The Factory motor was rebuilt by Charlie Richardson from CR High Performance. Charlie said that the motor had extensive machining done to the internal parts including the clutch basket and the transmission. The 4 speed gear box was approx. 4oz. lighter than a production 4 speed.
The strip down begins…as does the hunt for the original parts. As missing "original" parts were located, they were added to the build. Missing parts that could not be located were correctly reproduced. The lower "duel bolt" triple clamps and 17″ brake stay arm were provided by Frank Schauer, Master Machinist and long time CZ rider in Canada….
The original Bing carburetor and manifold were located and installed along with the original seat and original Factory fork legs. The hunt continued and the original pipe, fork leg protectors and other items were found and installed later in the build.
The original KONI shocks were rebuilt by Robert Haag who is a master at rebuilding Koni shocks. Robert found that the shocks had machined parts in them….new O-Ring holders. Though well done, it appeared as though the work had not been completed and the shocks could not be assembled correctly. They were returned to original and the parts kept.
The restoration/preservation of this bike took approximately 2 months. Items that could be left untouched, were. Other parts of the bike needed complete restoration as they were either damaged beyond repair or the "original patina" no longer presented well. The completed bike looks clean and well prepped for the next race!