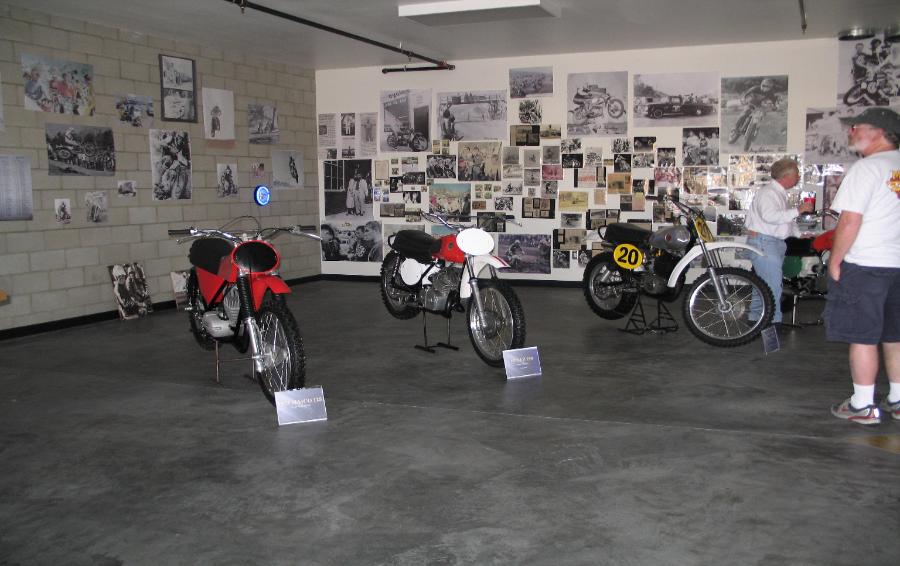 Mid-Valley Cycles Reunion
Lake Elsinore, California. This event, planned for over a year by Peter DeLaTorre, was to pay tribute to his parents, Andy and Marie DeLaTorre , owners of MID-VALLEY CYCLES in Van Nuys, California. The DeLaTorre's were very active in the motorcycle/motocross community during the 1960's, 1970's and into the 1980's. Through the years, they established very close relationships with many of todays motocross legends including Roger DeCoster, Joel Robert, Torsten Hallman, Malcolm Smith and the list goes on..

The DeLaTorre's have had a tremendous impact on American motocross and was an opportunity for us to express our thanks for their support and encouragement over the years.

Peter DeLaTorre hired Marty Tripes to cater the event. Marty and his crew treated the 250 plus guests to an unbelievable meal topped off with a 25 foot long dessert table and open bar. No one went home hungry!

Putting together what will undoubtedly go down in MX history as one of the most enjoyable and memorable evenings for two very special people, Andy and Marie DeLaTorre!