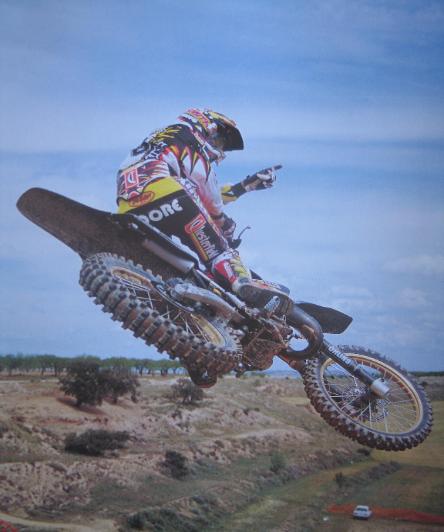 1994 Yamaha OW
Bob Moore's Championship Yamaha 125
After winning the 1985 West Coast Supercross Championship, Bob Moore was unable to secure a factory ride for the 1986 Season. He was told that Team HB Suzuki in yrs. old!
In his first season, Bob finished inside the top ten. During his race career in Europe, Bob came in second three times in World Championships (1990 and 1991 in the 125 class and in 1992 in the 250 class). Bob never gave up and he eventually won the 125 World Championship in 1994! This is the bike Bob won that championship on!
Bob's 1986 Suzuki RA125 (His first ride in Europe) and his Championship 1994 Yamaha 125. This says it all!!