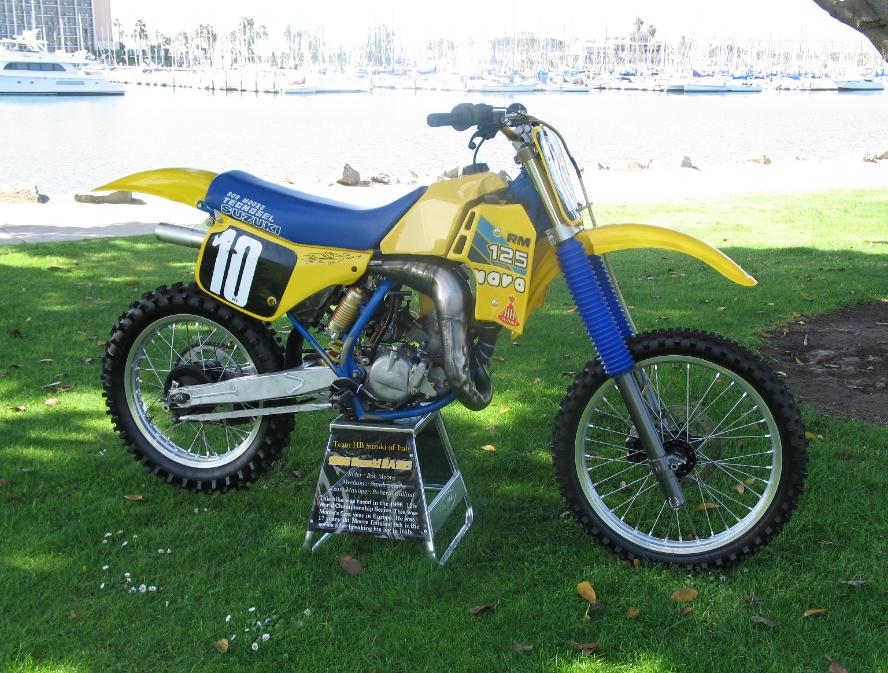 1986 Works Suzuki RA125
Featured here is Bob Moore's 1986 works Suzuki RA125. Bob raced this bike in Europe in the 125 GP World Championship. He finished ninth after breaking his ankle.

I had an opportunity to speak with Bob about his career and this bike. Bob started racing Unable to secure a factory ride in the States, Bob moved to Europe where he secured a Factory ride with Team HB Suzuki. He was only 17 years old! During his race career in Europe, Bob came in second three times in World Championships (1990 and 1991 in the
125 class and in 1992 in the 250 class). Bob never gave up and he eventually won the 125 World Championship in 1994!

It was Bob's belief that the bike was in as raced condition and exactly as he remembered it. Bob went on to say that the bikes he raced were very well built and that they all had the latest technology available. In 1986, the Production Rule went into effect in the United States. This rule, which in effect, placed restrictions on factory teams from producing "one off" race bikes, was not in effect in Europe under FIM rules! This RA125 is fine example of a true "works" bike and is in "as raced" condition.
Bob Moore was kind enough to sign the side panels of his bike. It was last raced in September 1986. Bob finished 9th in the 125GP World Championships that year….his first year in Europe!