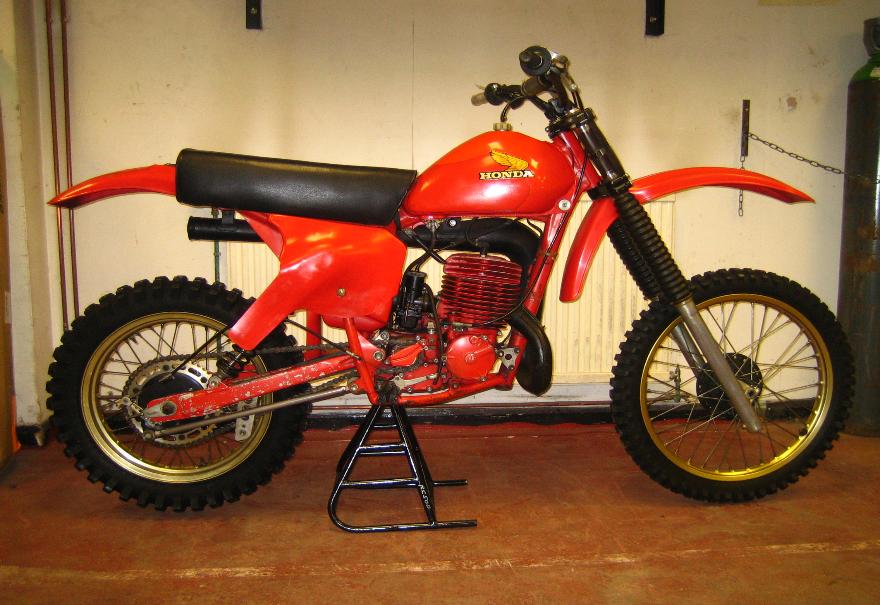 1977 Honda RC500
Featured here is a 1977 Honda RC500. The bike currently belongs to Martin Hagon. The history on this bike has yet to be confirmed however it is believed to have been a back up bike for Team Honda.
Martin provided these additional details on the bike:
The frame # is RC500MF-7401, Engine # 7204, but it also has a big # 4 scratched in the crankcase about 2cm after the stamped #.
Swing arm is stamped A1E then a small A-77, this is on the drive side rear blade.
Fork top caps are stamped, 2513 on one side and 1420 on other.
The air box and rear mudguard are also both numbered
Thanks again Martin for allowing us here at vintageworksbikes.com to feature this bike!