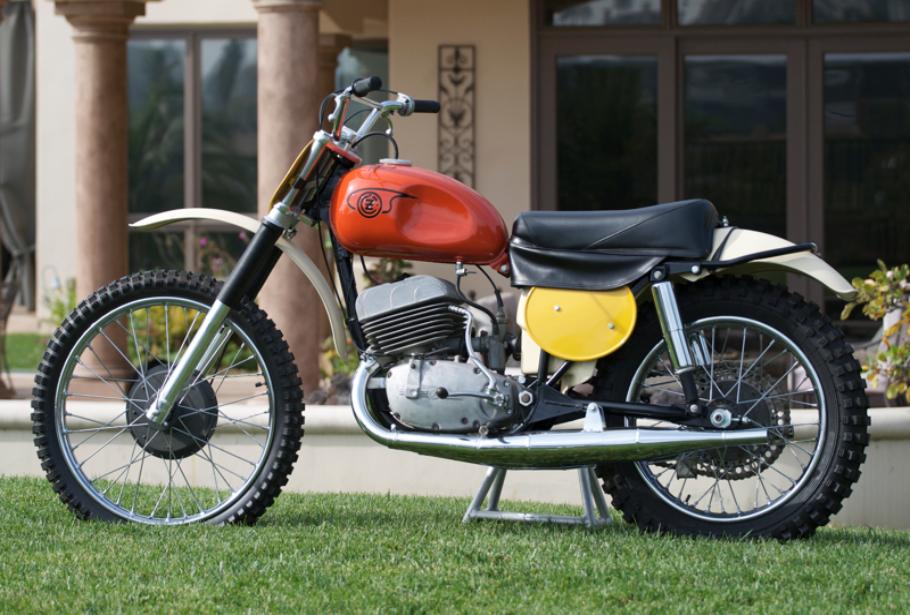 1968 CZ360 Twinport
This pristine example of a 1968 CZ Twinport. It has been completely restored. This is a later metal tank model. The motor has a brand new piston, rod, crankshaft , and transmission. The correct front hub also has the right "smooth"
backing plate (no ridge as found on later CZs). The rear hub is still riveted and both hubs retain their original finish.
Steel 18" and 21" wheels with Barum tires, 2.75 x 21 front and 4.00 x 18 rear. Other original pieces include solid
footpegs, metal front fender, metal number plates, gas petcocks, Jikov carburetor, and correct handlebars. The
airbox and rear fender are fiberglass. This bike with its brand new motor has never been started. This bike is part
of the Brian Grade Collection.