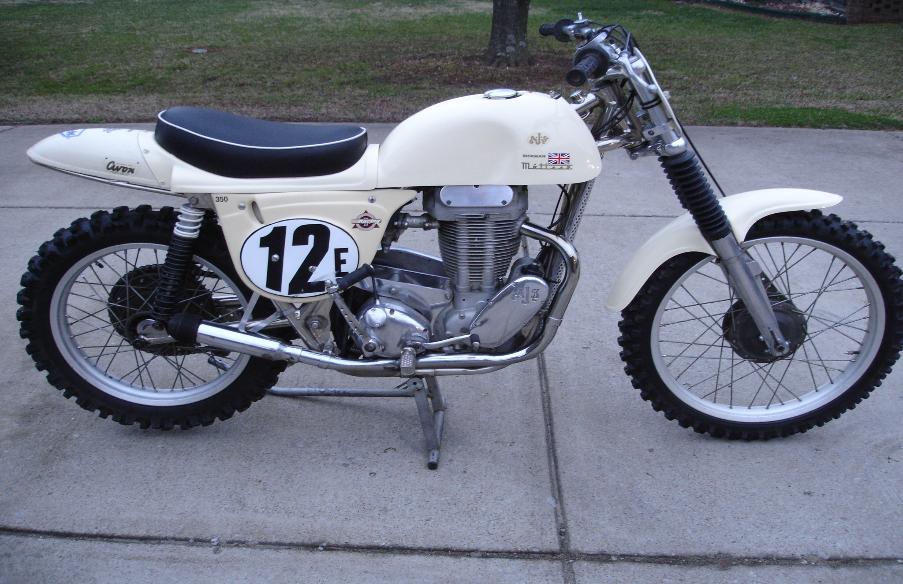 1958 AJS Metisse 350cc
This is a very rare 1958 350cc version of the more common 500cc short stroke AJS housed in a Metisse frame. The frame was fabricated by the late great Pat French. Forks are ceriani, curnutt shocks on the rear. Muffler was added after experiments showed improved low end drive with a little exhaust back pressure.

The bike has been raced in selective events since 1997. it is a wonderful bike to ride and has been very reliable. The current owner added that the bike is very competitive in both classic 250 and premier 500 classes.