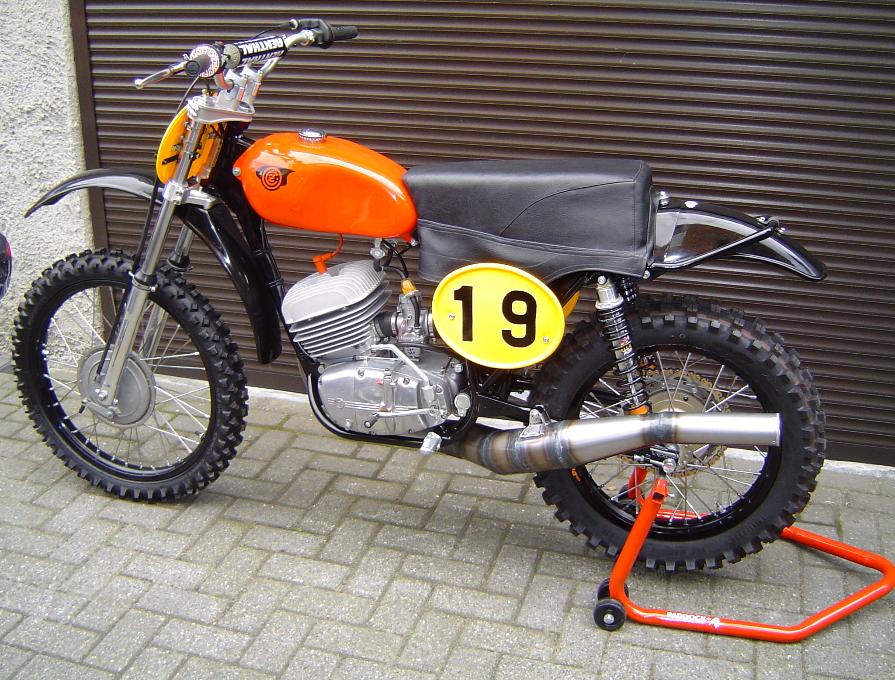 Van Maanen Motortechniek
Featured here is a special Construction CZ that is currently being built by my good friend Heddy Van Maanen in Holland. Heddy has been racing vintage motocross for several years in Holland and is building the ultimate CZ400
to race next season. Heddy is the owner of Van Maanen Motortechniek and is a master mechanic. His shop is
equipped to handle all your motorcycle needs. If you are ever in Holland, stop by and see his exceptional collection
of vintage motocross bikes.
We will be updating this page at each stage of this bikes construction…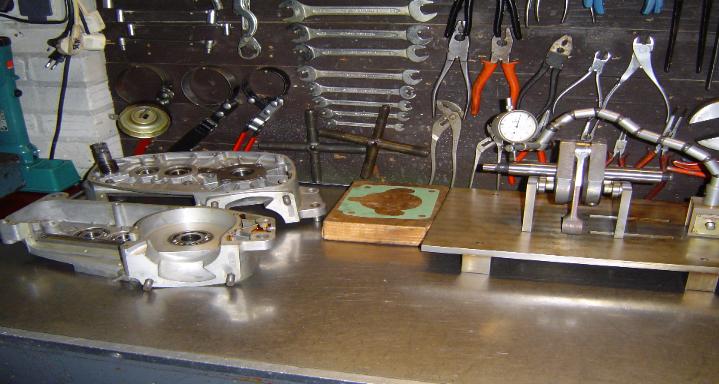 The cases had to be machined to accommodate the increase in stroke. He is also using a 513 clutch with more fins.
Heddy is starting this project with new CZ cases and a longer stroke balanced crank which will decrease vibration.
on the plates. The cylinder head is being made by Jiri Starec in the Czech Republic. The cylinder will be
extensively ported Heddy in house. He will be using a 3mm aluminum base gasket and a 28mm copper head
gasket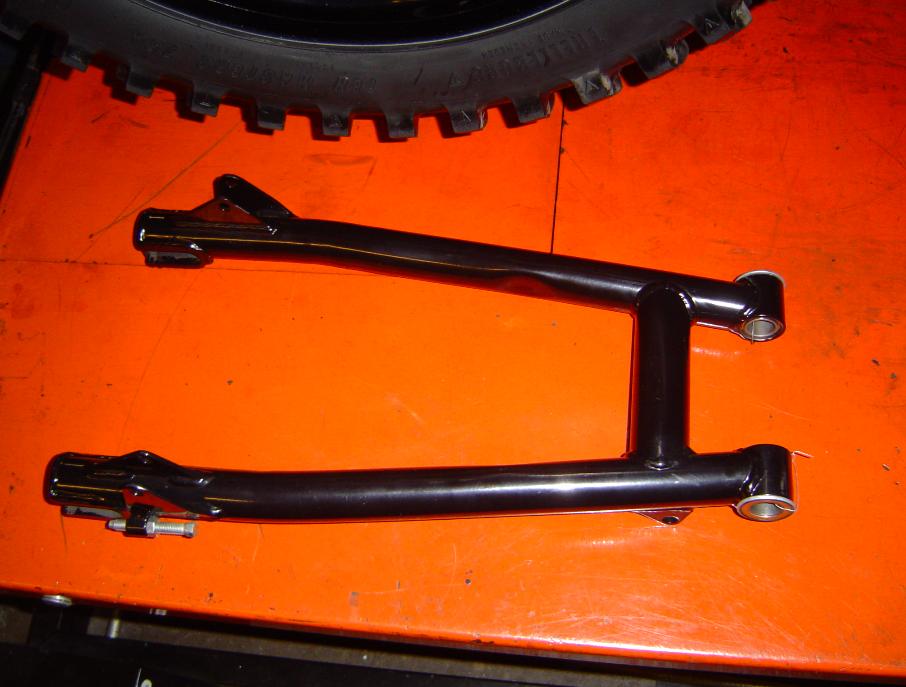 Swingarm is special construction chromoly. The frame, also chromoly, is currently being constructed by Jiri Starec and should be ready by Feb. The frames geometry has been modified and we will include the particulars when it is completed.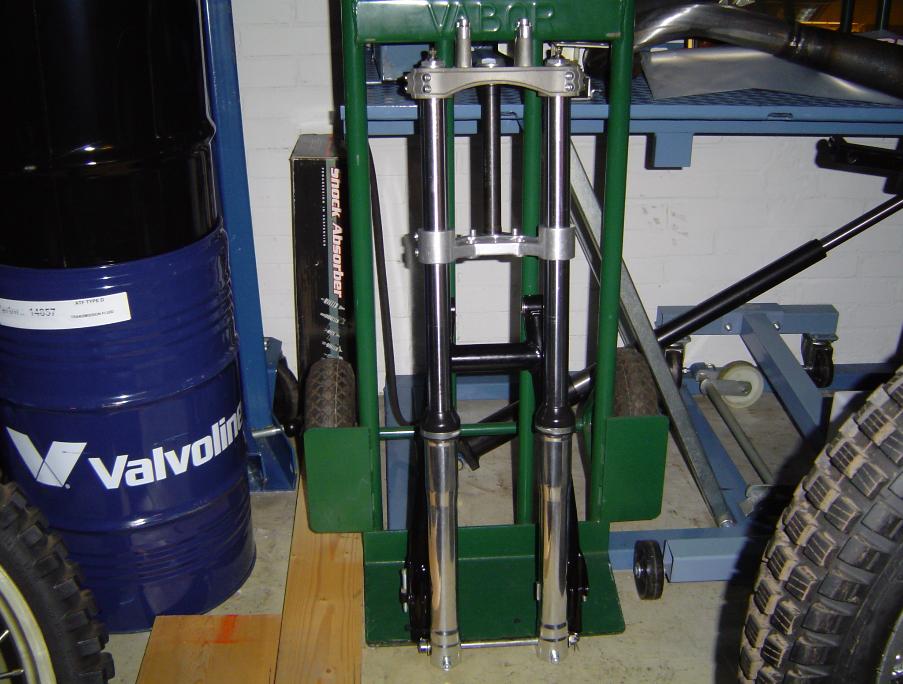 Heddy has modified the forks extensively as well. The forks have marzocchi innerlegs and dampers /springs 4.4 kg/m and classic lower legs (old style 66) with bronze bearings inside. The top triple clamp is cast magnesium like the works bikes of past.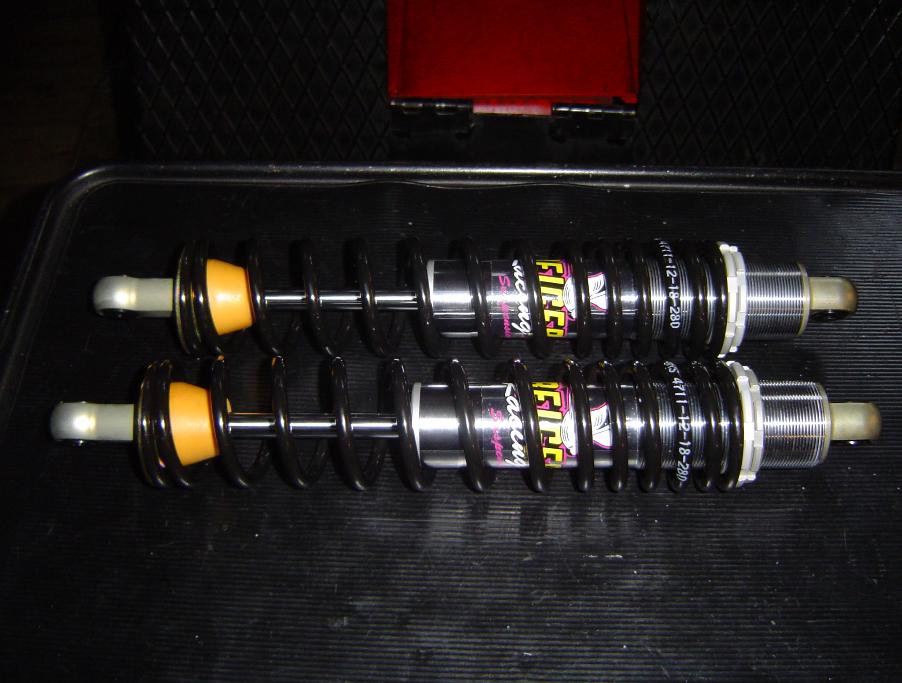 Shocks are made by Reiger and provide excellent damping in the rear.
Some of the bikes built by Heddy at Van Maanen Motortechniek.
Construction on the motor is complete. The displacement now is 440cc!
Additional photos to follow as Heddy completes this project
Heddy's 2008/2009 race ready CZ 420cc
Construction Continues – Photos added 1/17/2010
Heddy has recently completed his CZ race bikes for the season.
Additional bikes built at Van Maanen Motortechniek June 2018
If you are looking for quality restoration work, this is where to go!!